Regular price
Sale price
$50.00 USD
Unit price
per
Sale
Sold out
Cropsalt Granular is a combination of organic and inorganic fertilizer in granular form used to provide complete nutritional needs for up to 180 days. Containing coated controlled release fertilizer (CRF) along with organic slow release fertilizer, humics, fulvics, and worm castings, there is nothing that comes close. The granular provides multiple forms of calcium just like the solubles. CALCIUM IS KEY. Control release fertilizer gives the plant what it needs, when it needs it. The slow release granules, humics, fulvics, and worm castings provide organic forms of fertilizer and promote quality and healthy soil. 

Understanding the difference between slow-release fertilizers (SRFs) and controlled-release fertilizers (CRFs) is crucial as they serve distinct purposes and have varying effects. While some people incorrectly use these terms interchangeably, they have significant differences. SRFs release nutrients at a slower rate compared to conventional water-soluble fertilizers, but the release rate, pattern, and duration are not controlled. Their effectiveness depends on microbial activity, which is influenced by soil temperature and moisture. On the other hand, CRFs are granular fertilizers that have a controllable rate, pattern, and duration of nutrient release. They contain semipermeable barriers to control the release of nutrients. The combination of the two, plus soil conditioners, are a combo that cannot be beat in granular form.
We suggest applying at a medium rate and reapply if necessary. Container plants with runoff will need a heavier application rate and/or a second application.

Cropsalt Granular can be applied 3 ways:

As a subdress by burying the granular a couple inches from the top of the substrate surface

As a topdress by applying the granular on top of the substrate. (must be watering by hose, sprinkler, or spray emitter so water will pass over the fertilizer and down into the rootzone)

By incorporating (mixing) the granular into your substrate before planting (best method)

Granular CRUSHES with soil and in-ground applications.
Cropsalt Granular is an awesome nutrient to use with Autopots and soil or promix. 
See our Grow Documents Page and Frequently Asked Questions Page for more information on Cropsalt and for grow information.
5lb and 45lb ship via USPS or UPS
500lb includes ten 50lb buckets and ships freight.
Visit www.CROPSALTVPD.com to dial in your environment.
View full details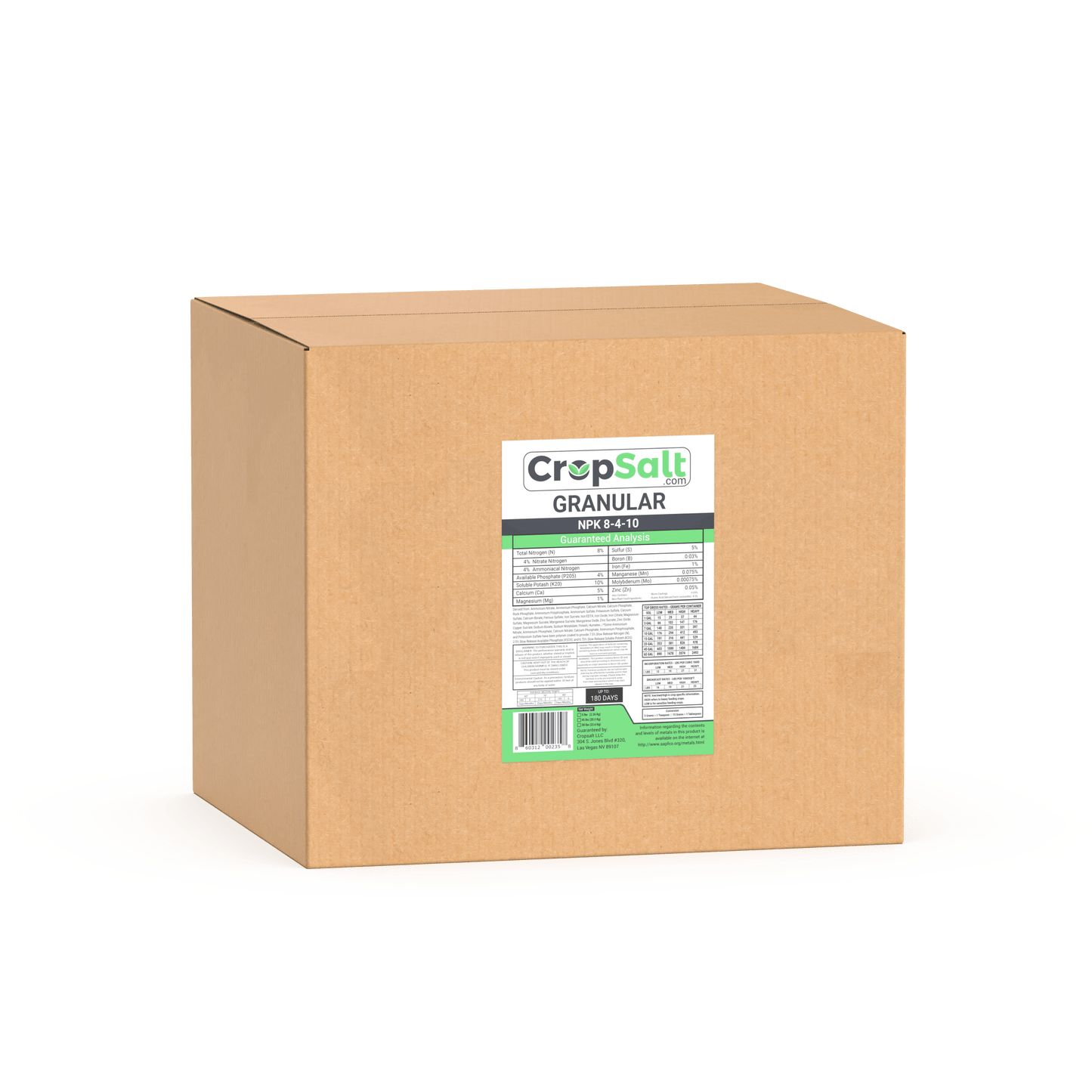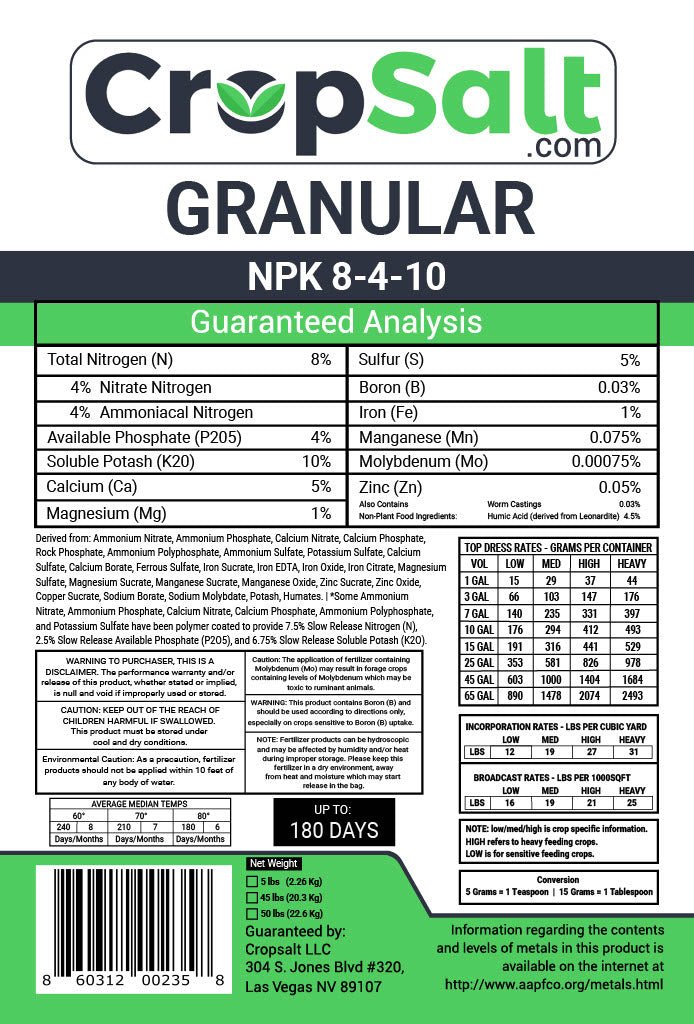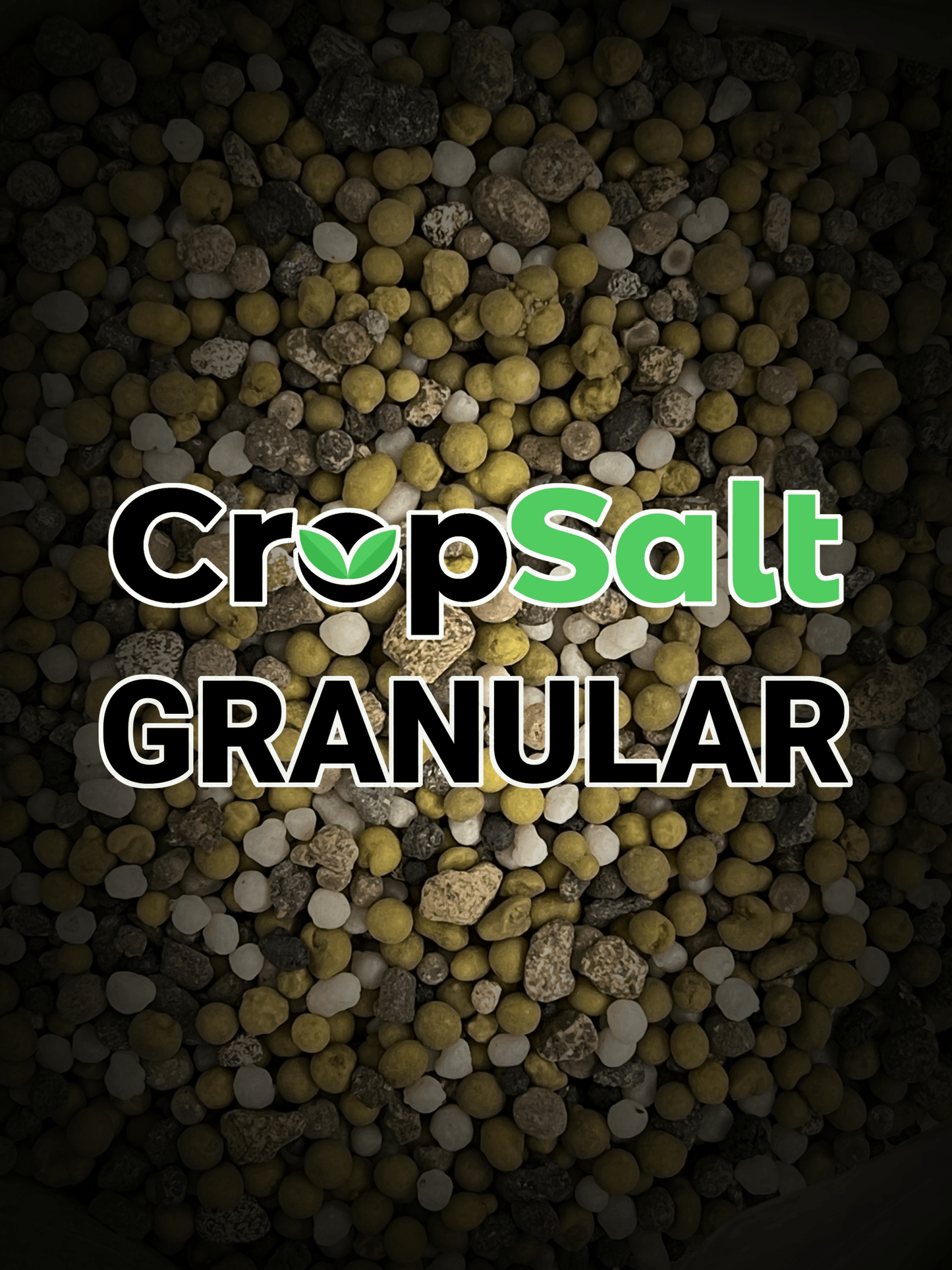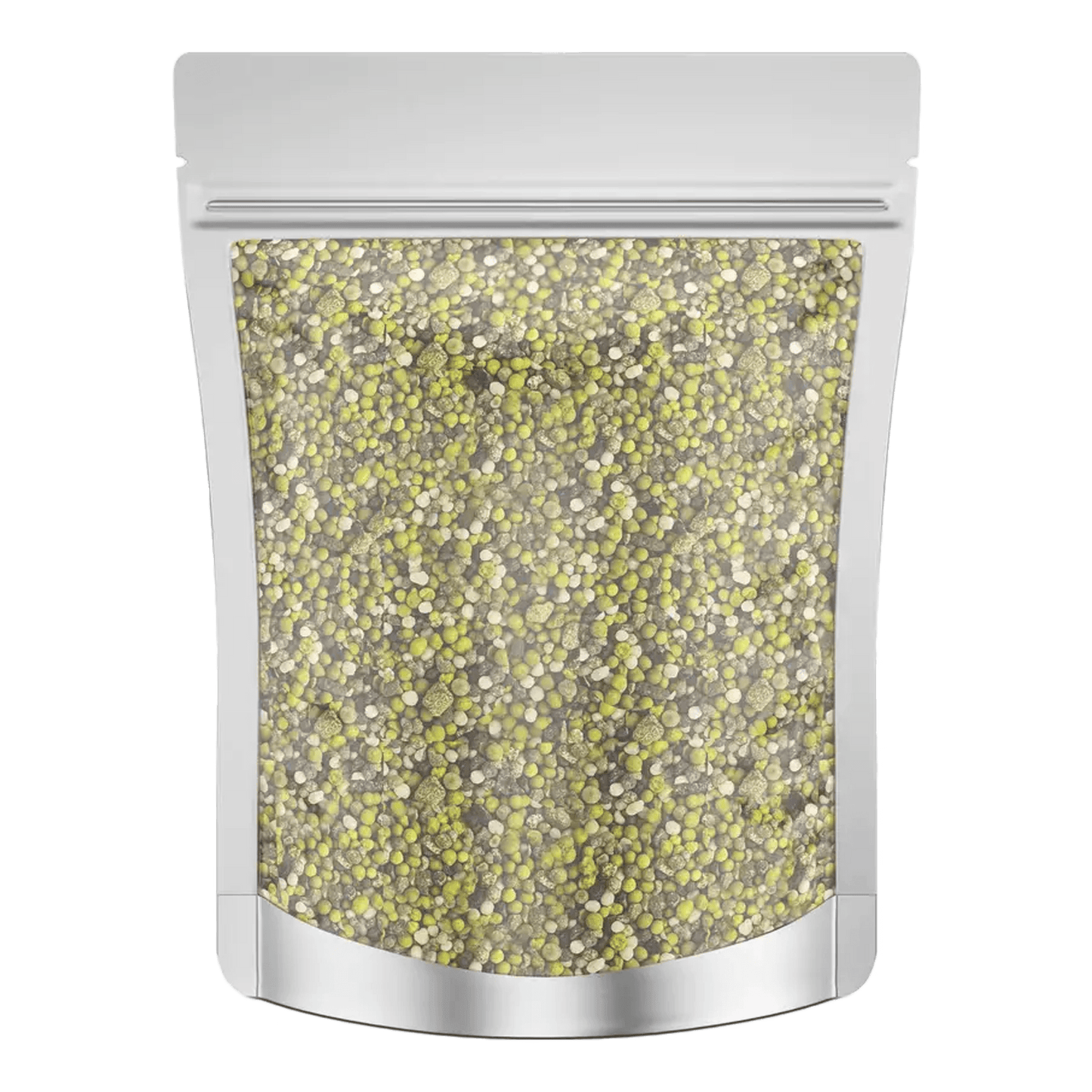 Results Immediately
Love this stuff. I added on the heavy side for soil granular. This stuff keeps rocking. Every time I think I need to add liquid fertilizer, I don't! Because these things really do work and have my plants looking healthy as heck! Ordered my second 5 lb bag earlier last month. If I'm not using super soil. I have this in my pots.....
Simplicity At Its Finest
Currently running as a Top dressing for potted plants.
Couldn't be any simpler.
Just add water and watch your ladies thrive
Granular works great
I am using granular on my out door plants and all i did was the top feed and i just add water everyday and these things are growing bigger than ive ever had before. Def gonna keep using this on my outdoor.
Cropsalt granules
Got the granules for outdoor and so far awesome product super easy to use and fast delivery
10 outta 10
Best granual fertilizer out there