Regular price
$225.00 USD
Regular price
Sale price
$225.00 USD
Unit price
per
Sale
Sold out
The Cropsalt 5lb set contains 5lb each of Veg A, Veg B, Bloom A, Bloom B and Cake.
40% fewer grams per gallon than the competition
Cropsalt is the only line with multiple sources of calcium.
Cropsalt is the first line to run a set EC from start to finish.
Ph Stable.
Finely ground.
Zero dyes.
Doser and stock tank ready.
Resealable packaging.
Same feed chart since 2016. No

 

surprises or new additives to buy.
By growers. For growers.
NO ADDITIVES NEEDED. Cropsalt will outperform any line just by following the feed chart.
See our Grow Documents Page and Frequently Asked Questions Page for more information on Cropsalt and for grow information.
Side by side versus anything.
Visit www.CROPSALTVPD.com to dial in your environment.
View full details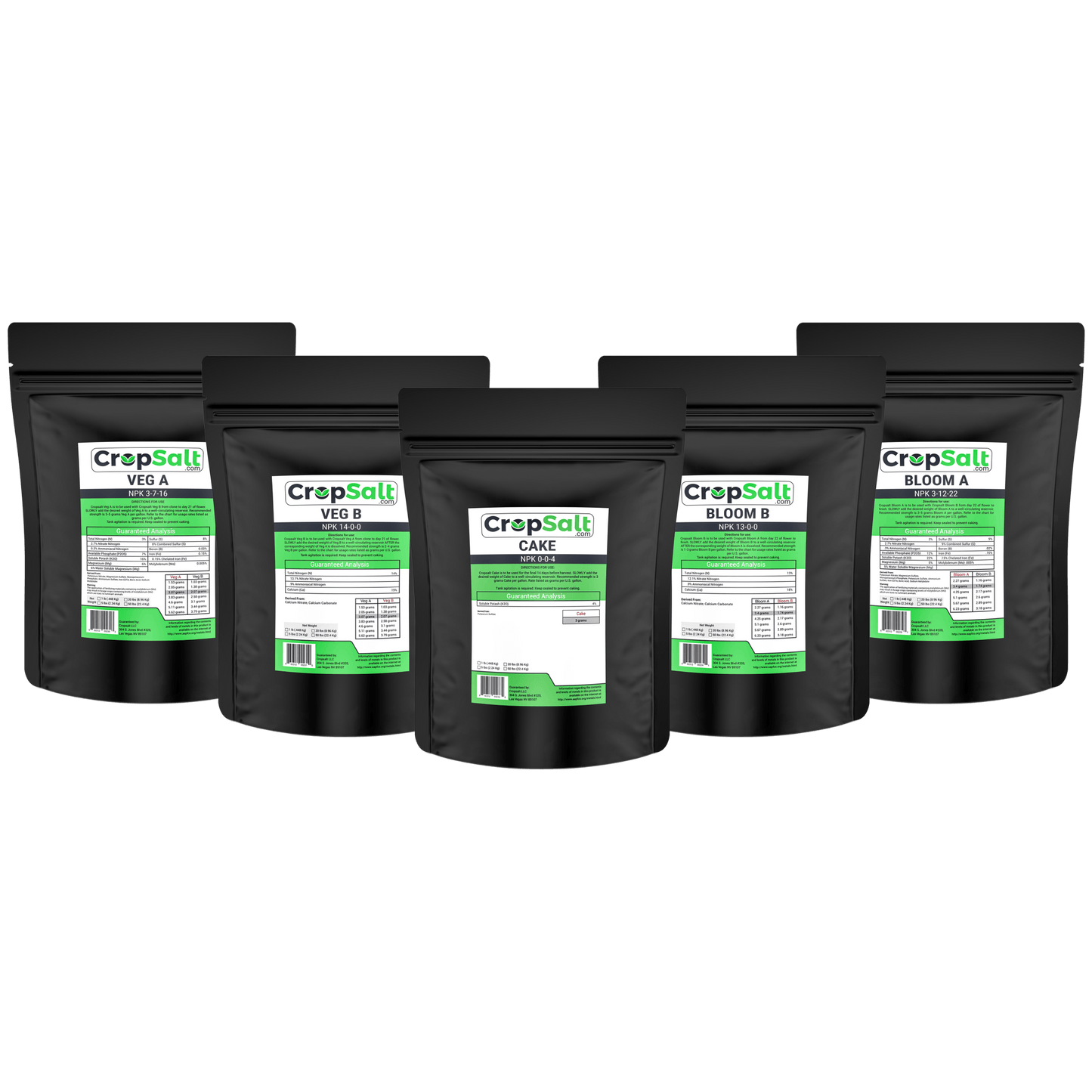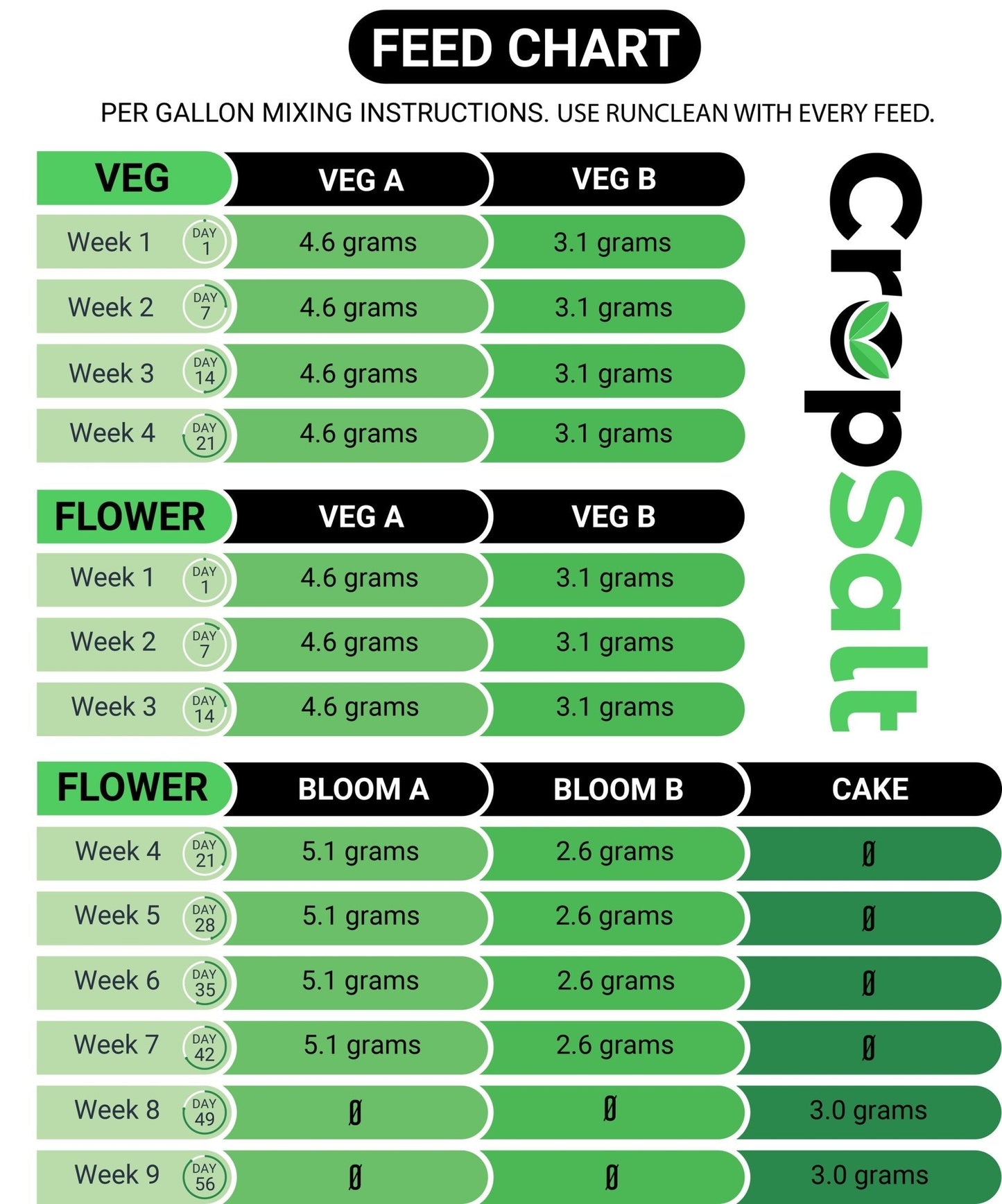 Amazing fast customer Service Unreal Results
Cropsalt shipped my 5lb bag quickly and direct to my front door. First thing I noticed is the sexy sleek packaging. I'm a sucker for good packaging. I have been told over and over by a few growmies in the community that this stuff is no joke. The results speak for themselves! Perfect for use in any grow medium including soil and coco . They offer you the perfect dialed in recipe right off the get go. No more guess work no more mixing magic potions. My previous nutrient lines was 13 bottles! Talk about easy I love this stuff !
Mr T ( corrected review)
Not sure why my first review only showed two stars. I definitely put this as a five star company.
Been running a few different nutrient lines lately nothing but good things to say about this one
A lot of good information on SOP's for this product that I followed some of it I didn't want to believe because it's not typical of what we are used to. Not only am I getting a better quality end product but I'm also saving money by not using any pH down just run clean, running tapwater so not using pH up or RO water waiting around for tanks to fill. After flushing with just cake on my previous nutrient line I noticed the difference so I decided to give it a full run and I will say I have been extremely pleased running veg for the first 21 days as suggested made a significant noticeable difference in reduced stretch, I have gotten rid of phenos because of stretch and would have kept had I ran it this way. Just bloom A and B in flower out yielded my previous four or five inputs including Cal and PK boosters.
5lb set
Great product. Been using it for the past years. Its been nothing but good for my plants.
Starting smashing my runs ever since I started running crop salt ….everything the plants needs no additives no bullshit