Regular price
$2,070.00 USD
Regular price
Sale price
$2,070.00 USD
Unit price
per
Sale
Sold out
This bundle makes roughly 9800 gallons Veg, 8800 gallons Bloom, and 3000 gallons  Cake when following our feed chart.
Includes the following:
100 lbs Veg A
70 lbs Veg B
100 lbs Bloom A
55 lbs Bloom B
20 lbs Cake
NO ADDITIVES NEEDED. Cropsalt will outperform any line just by following the feed chart.
40% fewer grams per gallon than the competition
Cropsalt is the only line with multiple sources of calcium.
Cropsalt is the first line to run a set EC from start to finish.
Ph Stable.
Finely ground.
Zero dyes.
Doser and stock tank ready.
Resealable packaging.
Same feed chart since 2016. No

 

surprises or new additives to buy.
By growers. For growers.
See our Grow Documents Page and Frequently Asked Questions Page for more information on Cropsalt and for grow information.
Visit www.CROPSALTVPD.com to dial in your environment.
View full details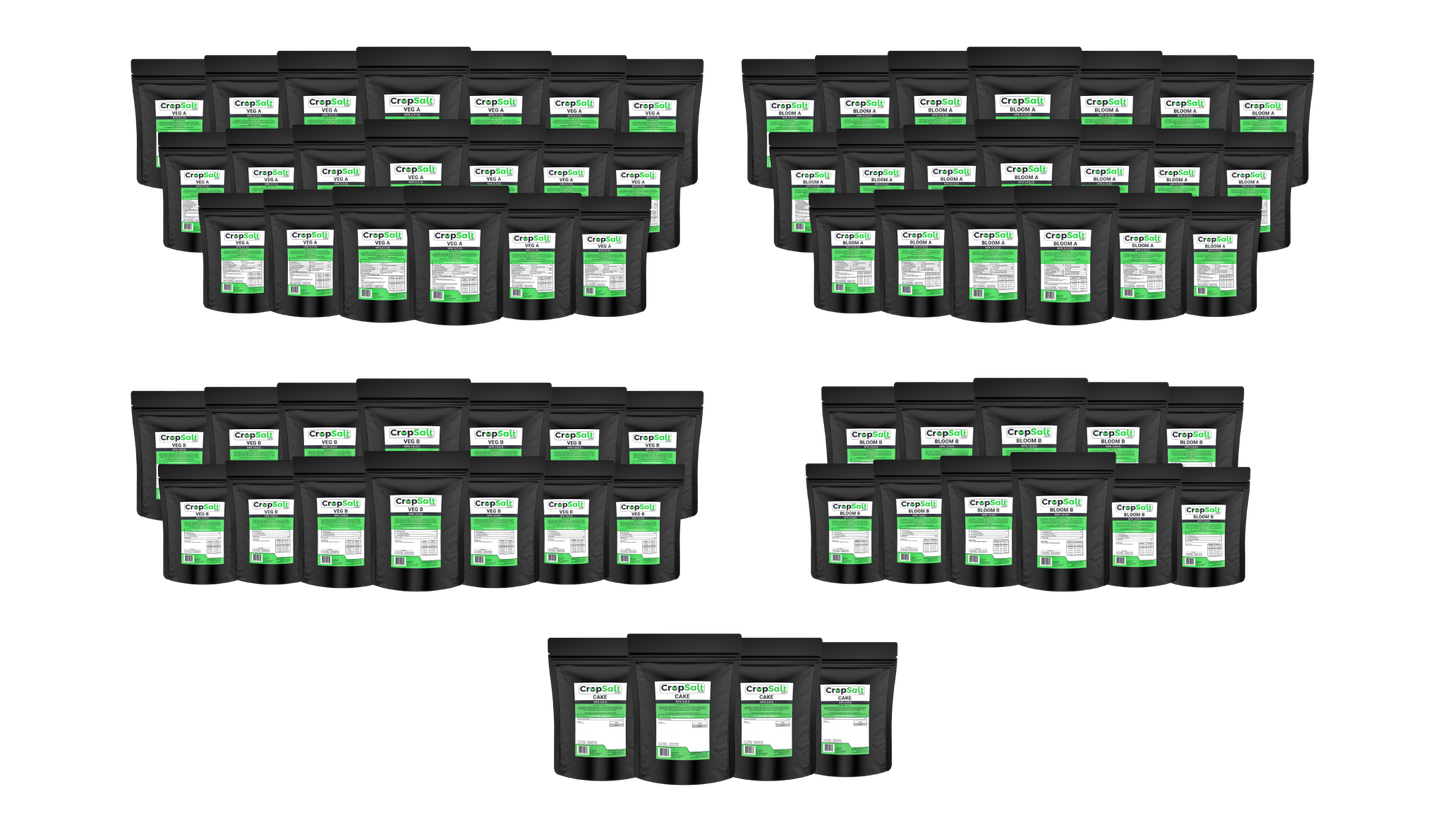 Cropsalt nutrients
I have been cultivating since 1998 and have used almost every nutrient line there is.....hands down Cropsalt is the best product there is !!!! Thanks 😊
Great Product Great Support
Been growing for many years as well as retailing nutrient in our garden centre. We had been led to believe you need up to 15 different products in many large jugs to grow great cannabis, turns out you just need Crop Salt. Any fool can make things complicated, it takes a genius to make it simple.
One of the best things I came across